Gaming devices are often costly. The cheapest of the new consoles costs about $300, while high-end gaming PCs can cost thousands of dollars. Even so, a more affordable option is gaining traction.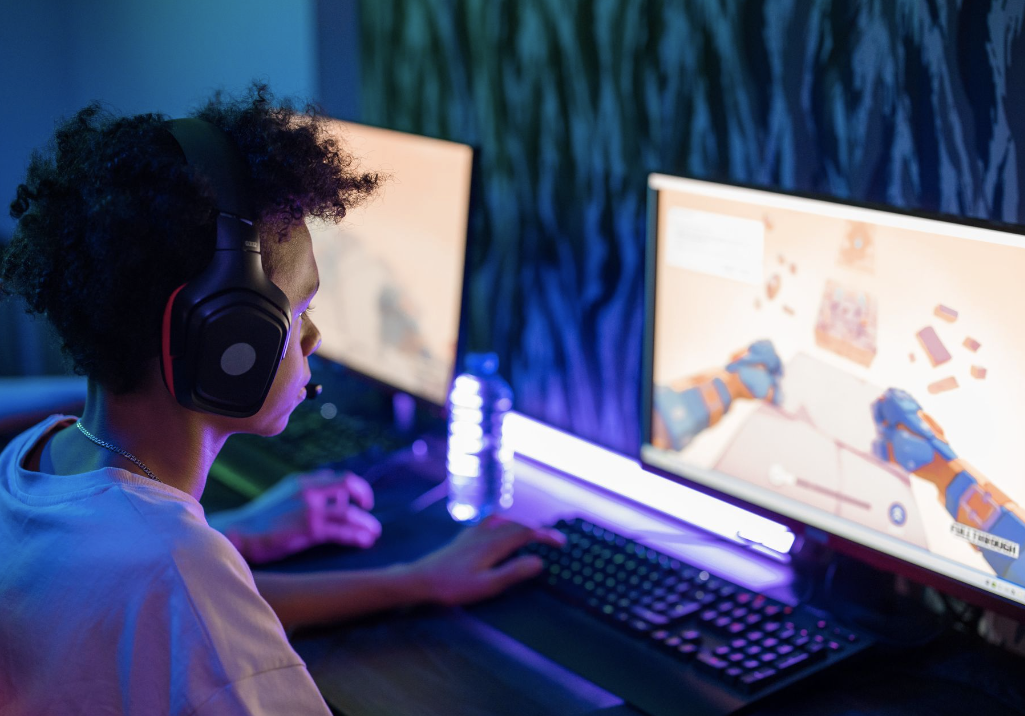 Game streaming services provide an experience identical to playing on a local PC or console but with the added convenience of being hosted on a server in another country. You may use these services to access powerful gaming hardware with a relatively low-end computer or mobile device in exchange for a monthly fee.
This article will explain how these services operate, the price of each service, and which one is the most effective.
What Is Game Streaming?
The term "live streaming" refers to the phenomenon in which gamers broadcast their gameplay to an internet audience in real-time. Game streaming service allows users to access the servers' hardware remotely.
You can access powerful servers via the internet and play them elsewhere. The client's only function is to relay your video and audio inputs to the server for processing and converting into game instructions. You're effectively manipulating a remote machine.
How Are Games Streamed?
Streaming video games allow users to access the servers' hardware from a distant location. By connecting to a strong computer remotely through a client, you may play games without installing them on your computer.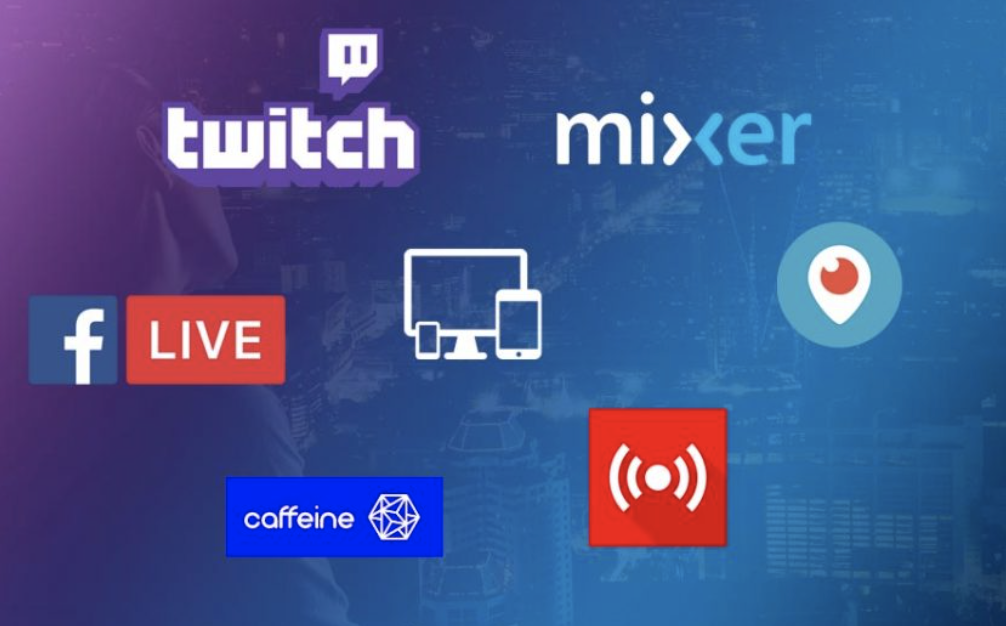 A fast internet connection is essential for taking advantage of such services. Game slowness and glitches inevitably result from a poor internet connection since you will not receive your inputs correctly. Any delay of more than a few hundred milliseconds between issuing orders and receiving responses might ruin a game.
To stream video games, you'll need an internet access speed of at least 10Mbps to 20Mbps, depending on the provider. A cable connection is not required, although it is preferable; similarly, 5GHz Wi-Fi is also helpful. If a fiber connection is an option in your location, you should use it for these services and not scrimp on your router.
When playing online, milliseconds of input latency may make the game seem like it's happening in real-time. Most games are now fully playable; however, competitive play may still need to be more active. Every frame counts when you're in charge of a fighting game or multiplayer shooter, so you may want to use something other than a streaming service.
Which Game Streaming Platform Is Best?
Thanks to the best game streaming providers, great video games are now only a few clicks away. Games can be streamed directly to any device, eliminating the need to first download them to a PC or console.
There are low-cost, user-friendly choices available, whether you pay a monthly subscription to access a whole library of games, buy new games à la carte, or use your current collection.
Clients built for Windows 10 are available for most services, transforming even a budget business laptop into a capable gaming machine. PC customers also have the advantage of being able to connect through Ethernet, in addition to Wi-Fi.
Windows 10 can support every game streaming service via a specialized app or web browser (Stadia, Amazon Luna). The cloud gaming component of Xbox Game Pass Ultimate isn't available on Windows 10 just yet, but you can check it out in your browser.
Most streaming providers now support playing games on mobile devices like smartphones. Except for PlayStation Now, every service has a dedicated Android app. At the same time, the iOS cloud gaming ecosystem is far more precarious due to disagreements over which services are allowed to function on Apple devices.
Keep in mind that the tiny screen of your smartphone or tablet will make playing console or PC games seem strange at first.
Direct-to-TV solutions requiring other gear are available from several providers. For instance, Google Stadia may be accessed on a TV with a Stadia controller and a Chromecast Ultra (the service isn't currently compatible with Chromecast with Google TV, but support is coming later this month). PlayStation Now is compatible with both the PS4 and PS5. The Amazon Fire TV is compatible with Amazon Luna.
What Else Do You Need?
A gamepad is highly recommended. The Google Stadia Controller is optimized for use with Stadia. However, other controllers such as the Xbox Wireless Controller, Sony DualShock 4, and select Bluetooth controllers are also supported. The Luna Controller is the ideal method to play games on Amazon Luna; however, the service is compatible with other Bluetooth gamepads.
If you don't have an Xbox Wireless Controller, you may use any other wireless controller that is XInput-compatible with GeForce Now. You may use controllers such as the DualShock 4, DualSense, and Xbox with PlayStation Now.
Shadow, however, may be played with any Windows 10 compatible controller, albeit a keyboard and mouse are still recommended. Since you're using a Windows 10 PC, having the ability to click and type is essential. The Shadow Android app is touch-screen and on-screen keyboard friendly, but a mouse and keyboard are required for optimal performance on a Windows computer.
Are you prepared to play online video games? The following are the top-rated game streaming providers.
Xbox Game Pass Ultimate
Xbox Game Pass Ultimate is not a streaming service in and of itself, but it offers comprehensive coverage of all aspects of gaming, regardless of whether you play on Xbox or PC. It costs $14.99 a month and includes more than one hundred games for both Xbox and Windows 10, with the selection being refreshed regularly and offering exciting options.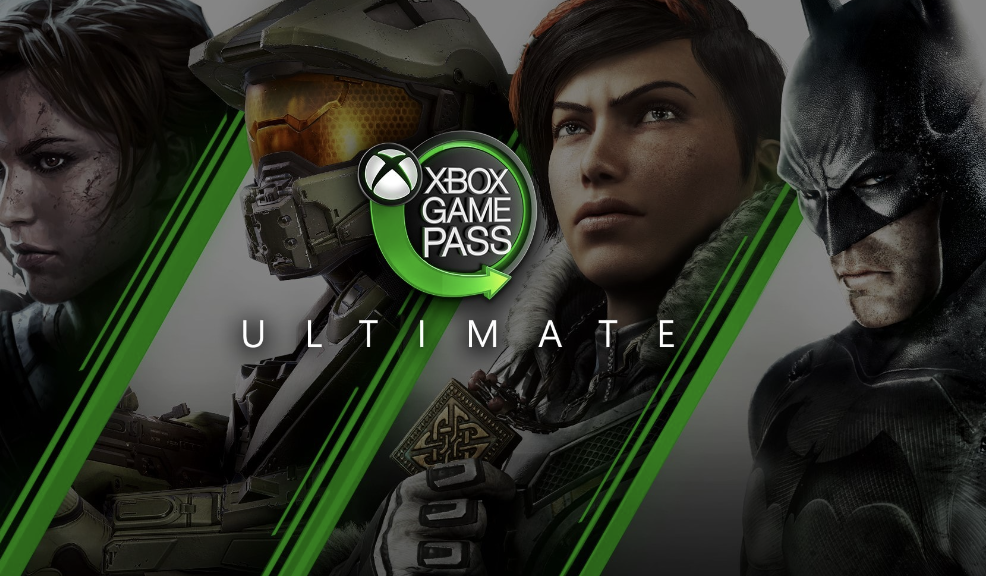 In addition, membership grants access to cloud gaming, which you can play on Android devices. In this particular instance, game broadcasting is an additional feature still in testing, but you must say that it is amazed by how well it has worked up until this point.
Xbox Cloud Gaming
Xbox Cloud Gaming is the most excellent game-streaming service presently available, and it comes with an in-built library of titles for users to pick from. You may stream most games included in the Xbox Game Pass on mobile devices and personal computers running Android and iOS.
Streaming gaming to an Xbox unit, which might be a convenient option, is currently only possible for some reason. Amazingly, Xbox Cloud Gaming is a part of Xbox Game Pass Ultimate, so customers do not need to pay additional fees to access it.
Any game you stream is also wholly connected to the back end of Xbox, which means you will get cloud downloading and accolades precisely like you would when you played the game on a computer or a console.
Amazon Luna
Amazon Luna is another early access service that excelled in this list. It has several channel-based options for game streaming, beginning with a strong (albeit inconsistent) games selection on Amazon's Luna+ channel, which costs $5.99 per month, and the Ubisoft+ track, which costs $14.99 per month.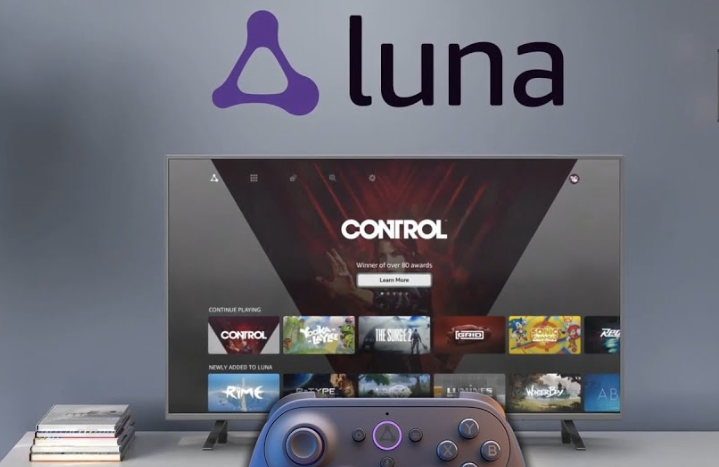 It is highly recommended that you get the Amazon Luna Controller, which you can purchase for $49.99. In addition to improving performance with its built-in Wi-Fi connection, the gamepad also makes it simple to move between different Luna-compatible devices.
Parsec
Parsec does not, strictly speaking, provide cloud computing capabilities (at least by default). Instead, you may utilize it to broadcast using the equipment you already have. If you already own a gaming device but would like to be able to connect to and play your games from any location, Parsec can make that possible for you.
You may use the program's most basic iteration without charge, but upgrading to the commercial version grants access to additional features such as multi-monitor streaming, the 4:4:4 color option, and support for drawing tablets.
There is also a work edition available, which likewise has management capabilities; however, this version is geared more toward productivity and media presentation.
Cloud Gaming with Xbox Game Pass
Microsoft's take on cloud gaming is called Cloud Gaming with Xbox Game Pass, which could be a more attention-grabbing moniker.
The service, known as Project xCloud during testing, is included in the £11.99/$14.99 monthly Xbox Game Pass Ultimate subscription. Game Pass's other benefits, such as access to an extensive library of games playable on Xbox and PC, promotions and discounts, and additional memberships to Xbox Live Gold and EA Play, more than makeup for the lack of a cloud gaming component.
As for the platforms that support cloud gaming, Windows and Android have their applications, while iOS users may stream games via a web app.
More than a hundred games from Microsoft and beyond are compatible. Players may use the touchscreen or any Bluetooth controller (including a DualShock 4) that is compatible with their mobile device(s) to interact with the games.
This is fantastic news for gamers with an Xbox or PC since it means they can continue playing with their pals and start-up just where they left off.
Nvidia GeForce Now
GeForce Now does not supply any games but allows you to stream games from your libraries on Steam, Epic Game Store, and UPlay. If you are the proud owner of a gaming PC equipped with an RTX graphics card, you will be pleased to learn that GeForce Now also supports ray tracing.
Due to the somewhat abrupt departure of Blizzard's games from the service a year ago, it is impossible to predict if a game you are interested in will continue to be offered via the platform.
However, if you want to test out GeForce Now but don't want to pay the $9.99 monthly Priority monthly subscription (or the $99.99 annual fee), you can use the service for free with the following restrictions: sessions are limited to one hour, there is reduced access to servers, and RTX compatibility is not available.
Sony PlayStation Now
The $9.99-per-month PlayStation Now membership ($4.99 per month with a yearly subscription) does not include the ability to purchase games. Still, it allows the use of a library with hundreds of titles.
The PlayStation family's whole history is included in the streaming library. It is a partial collection but a massive list with many treasures. Imagine it as the PlayStation equivalent of the streaming service Netflix.
Shadow.Tech
Shadow was one of the first recommendations because membership to the service costing just $12 per month, granted complete access to a distant computer running Windows 10, with higher tiers offering additional power capabilities such as ray tracing.
However, the firm has been acquired by new owners, the membership cost has doubled to $30 per month, and the ray tracing option has been removed. Shadow allows you to play your games lag-freely, but the service is not accepting new customers and will only do so later in the year.
AntStream
Check out AntStream if you're a fan of classic video games. The arcade and home computer games of the 1980s (including those for the Commodore 64, Amiga, and Spectrum ZX) make up this streaming service's entire library.
Antsream offers one of the most significant streaming collections, with more than 1,000 titles available to watch. However, most video games are at least 35 years old, so they may only attract some.
Google Stadia
Google Stadia is the online video game streaming platform with the fewest available games. You can play free games monthly if you have a Stadia Pro subscription, which costs $9.99 a month, but if you don't have that membership, you have to buy games separately through Stadia.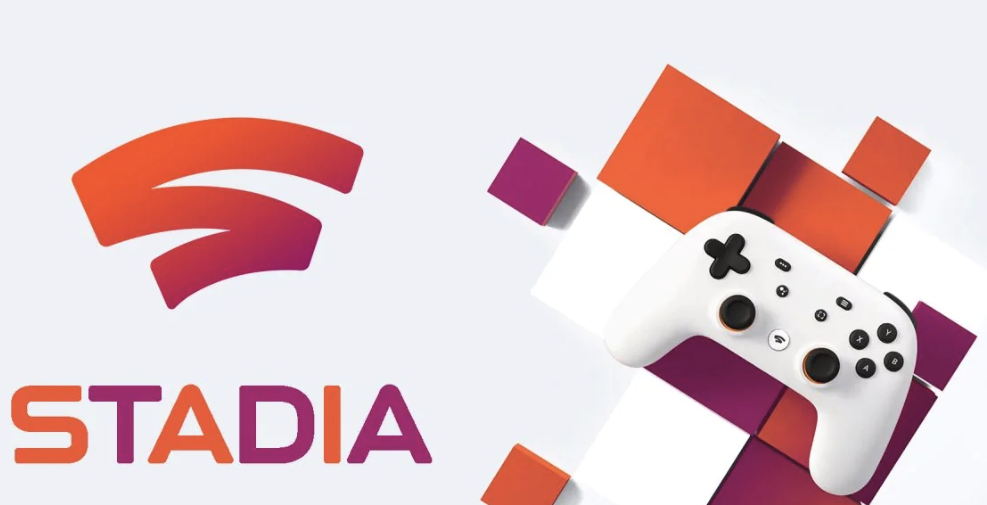 These games are permanently archived on Stadia and are inaccessible through download or incorporation into any other videogame collection. While there are presently more than 100 games accessible via Stadia, the selection is not comprehensive.
Hatch
Hatch attempts to cater to mobile gamers instead of the PC and console players that comprise most of the chart's other participants. Many popular mobile games, such as Leo's Fortune, Monument Valley, Crashlands, and Hitman GO, are available to stream immediately from the service's library of over 100 titles.
You may play games whenever you choose, but you can also participate in informal eSports tournaments against friends and other smartphone gamers from across the globe for real rewards.
Surprisingly, the streaming service also works, and there is almost no change in visuals or gameplay, bringing high-end mobile gaming to individuals who don't have a high-end smartphone.
The current catch is that the videogame streaming platform was developed with 5G in mind; therefore, a fast internet connection is required to stream the available games.
Since the 4G tests yielded only average performance, you should stick to using it over Wi-Fi until 5G becomes more widely accessible.