Whether you're planning on starting your Twitch channel to stream your video gaming sessions or watching others do so, you'll want to know the platform's lingo, tiers, and tactics.
What computer setup and software do you need to begin streaming? Not to mention, what are the best ways to follow and support your favorite streamers? The questions you have are addressed in this guide.
What Is Twitch?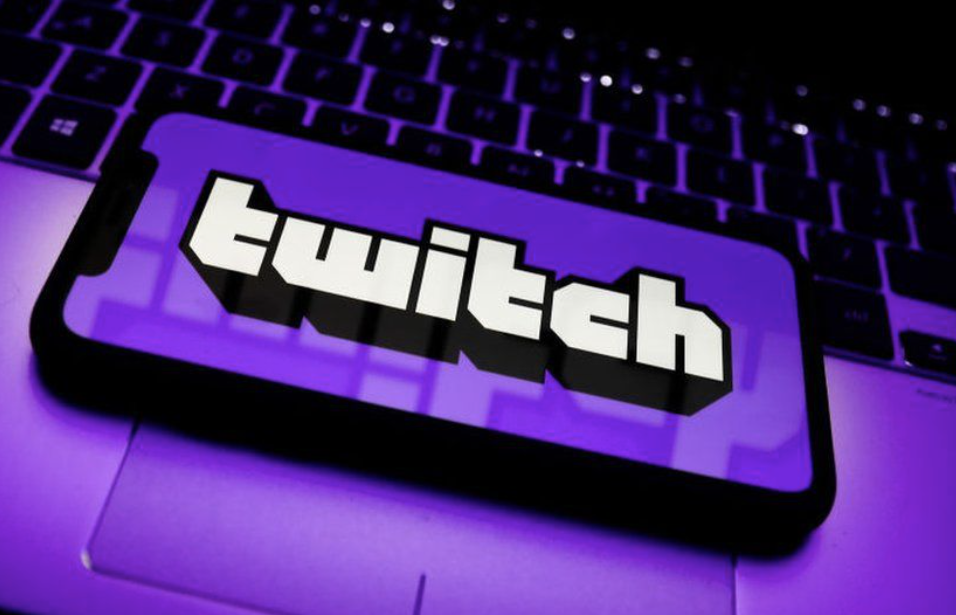 Twitch is a U.S.-based company that offers music streaming, original content creation, and "in real life" feeds. Its primary concentration is video game streaming live, which includes coverage of esports contests.
Twitch was released in 2011 as a gaming-focused offshoot of Justin tv, which has since shut down. Amazon bought Twitch Interactive, the parent firm, in 2014.
Since then, Twitch has become the premier platform for viewing esports, live streaming games, and promoting other entertainment personalities.
Communities on Twitch no longer exist, although a tagging system has been implemented. There are three primary types of tags: in-game, in-the-real-world, and creative, with subcategories including music and production, travel and the outdoors, making and crafting, and food and drink. Remember that everything marked as "Creative" is also included in "IRL."
At the time of publication, Just Chatting was one of the most popular streaming categories since it serves as a catch-all for material that doesn't neatly fit into any other categories.
Twitch Accounts and Subscriptions
You may watch most broadcasts without creating an account; however, if you want to stream yourself or interact with channels, you will need to create an account. A free account allows you to participate in the conversation during most streaming, subscribe to media, and stream content yourself.
Keep in mind that subscribing to a channel is a separate action from just following it. Keep tabs on your favorite streamers by following their channel at no cost. At least $4.99 a month is required to subscribe to a track and get access to its subscriber-only features, such as ad-free viewing, unique chat emotes, increased chat rights, and a channel badge. Extra features of the same kind are available in two higher-priced membership levels, for $9.99 and $24.99 monthly, respectively.
Twitch has two premium tiers, Turbo and Prime, for users to choose from. With Twitch Turbo, you can watch any stream without interruption and receive a special Twitch Turbo chat badge, two extra emote packs, username color customization options, and increased broadcast storage space.
There are no channel subscriptions included in this $8.99/month plan. Channel subscriptions are available for the same price as a free user. Twitch is vague about whether or not Twitch Turbo accounts are restricted according to location.
How to Set Up a Twitch Broadcast
You must have the proper gear and software to broadcast. While the Twitch mobile applications have streaming capabilities, desktop users must find an alternative. You'll need a reliable internet connection, a system capable of running your material, Streaming software, and video peripherals to broadcast on Twitch.
When broadcasting, a hardwired Ethernet connection is preferable over wireless. The Ethernet connector is no longer standard on laptops. You'll need to acquire an adaptor to use your computer. Ethernet connectors are standard on desktop computers running Windows and Apple's macOS.
Even though it's still in beta and only works on Windows, Twitch's Studio app is the most straightforward broadcasting software accessible. All you have to do is register after downloading the program.
At installation, the software checks for microphones and cameras, evaluate the available network and computer capabilities (you may alter the available resolution settings during this phase), and sets up three default streaming configurations.
You may change how things look on your broadcast using one of these premade streaming templates. Each template supports several camera feeds, text, images, and channel notifications, all of which may be added to a WYSIWYG editor.
How to Build a Twitch Channel
Assuming you have finished configuring the administrative settings, you are nearly ready to begin broadcasting. First, you must decide what you want to broadcast to the world. Spend some time observing the most successful streamers to learn from their methods. Some individuals have exciting personalities, while others are exceptional at a particular game.
Your channel's popularity may depend on the content you cover. For more straightforward navigation, Twitch now employs a tagging system, as was previously mentioned. Find a way to set your material apart from the others, whether you go for the most popular tags with the most significant viewership or the least popular tags with a small but committed following. If you want people to find your information, you must use appropriate tags.
How to Make Money With Twitch
Many individuals enjoy playing games, and many more enjoy winning money. There are several methods to monetize your gaming time on Twitch, but they aren't all accessible to new users. If you're just starting on Twitch, your best bet is to attach your PayPal or Patreon link to your profile and cross your fingers that others will want to support you financially.
When you've established a regular posting schedule and a sizable following, you may choose between two affiliate schemes on Twitch: Affiliates and Partners. You must join one of these platforms to be paid in Bits or via subscriptions.
Launching with the Affiliate program for Twitch. You must have streamed for 8 hours in the previous 30 days, broadcast on seven days, averaged three viewers on each stream, and amassed 50 followers to qualify. Once you reach those benchmarks, Twitch automatically asks you to join the program. Maintaining these standards is required to keep your account access.
Cater to The Twitch Community
The easiest way to get familiar with Twitch and everything it entails is to use it. Spending more time on the site will help you learn its ins and outs. Success right away is still unlikely, but you may utilize this knowledge to develop a successful streaming plan.
You'll need to learn the ins and outs of the Twitch community if you want to attract a sizable audience and make decent living streaming video games.